Top
Jun 1, 2017
Mary's boyfriend is now within fifteen minutes away instead of three hours away! They were also able to use own resources to move him, instead of a U haul to save money.
Jun 1, 2017
Asked for prayer last year for son who went back to school after a difficult time in his life. He graduated with honors and applied to Vet school, was on an alternative waiting list. Just found out that he has been accepted and begins in August. Asked for a miracle and the Lord answered!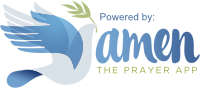 Please share your prayer need here. After you hit "Submit a Prayer", your request will be viewable for the next two weeks as people click on the "Amen" icon on the KJLY web site. Our KJLY Prayerline ministry volunteers and other visitors to the web site will be joining you in prayer! God bless you!
Submit
Cancel