Thanks for visiting! If you have prayer requests, we'd love to pray for you. Here, you can post your prayer concerns and needs anonymously. Even better, you'll receive a notification every time someone prays for you if you provide your email address or mobile number when you register. And, let us know how your prayers were answered through the Praise section of the app! Lastly, "Amen: The Prayer App" is available as a free download from the App Store.
Top
Oct 9, 2017
I need prayer for CNA training that I have registered for.
7
prayers
Jun 9, 2017

Please pray for me and my family. My stepson, Zach, has gotten himself into serious trouble and is now in the hospital. Many legal issues involved. My family needs Jesus and we are falling apart please pray for my family and ask God to work in our hearts and cause us to truly turn to Him. Help!!!!!

Pray for my husband Corey, my son Geoff, Caleb, and daughter Olivia we need prayer!

8
prayers
Jun 9, 2017
1. Pray for my son Nathan. Just found out he was hurt very badly 9 months ago (unable to go into detail) and he needs God to heal Him and reveal Himself to him. He needs Jesus!
2. Victory in my family. My wife Sharon, and kids Josiah, Laurisah, Alex (her son) and Robbie (her husband), Felicity, and Nathan to serve God from their hearts and that God will deal with them. They need wisdom and guidance and an increased desire for personal prayer themselves.
3. I have been asking for prayer for increased vision, understanding and direction from God concerning His will.
4. Pray for help as a father, husband, and leader in my church and River Valley area. I need a lot more wisdom
5. Help with my fear of people, and fear in general
6. Help as I am working through past rejection, self-perception, confidence issues. I need God confidence.
7. Help as I need right, pure, faith filled thinking,emotions in all areas of my life, within my family, personal thought life, and toward other people.
5
prayers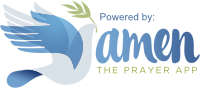 Log In
to enable notifications
Here's some things to remember about this app. First, it's a public forum. We really want to maintain your privacy. Please help us do that by leaving out of your posts any personally identifiable information, including URLs and email addresses. We'll monitor the site and remove any comments we find inappropriate, such as personal attacks, promotional offers, solicitations, or suggestive or profane language. Thanks for joining us in prayer!
Submit
Cancel