Thanks for visiting! If you have prayer requests, we'd love to pray for you. Here, you can post your prayer concerns and needs anonymously. Even better, you'll receive a notification every time someone prays for you if you provide your email address or mobile number when you register. And, let us know how your prayers were answered through the Praise section of the app! Lastly, "Amen: The Prayer App" is available as a free download from the App Store.
Top
Mar 27, 2017
My daughter in law Audrey is only 28 yrs old, but has fought colon cancer for the last two years. She has had her colon and several other organs removed, but continues to suffer great pain, mal-nourishment, and desperation. Please pray that God will heal her illness, relieve her pain, and allow her body to process food. Also please pray for Ethan, her husband who has faithfully supported her through this horrible illness and so very many surgeries.

Bless you!
1
prayers
Mar 15, 2017
I would like to request some focused prayer for my 14 year old son, Nathan. He is truly struggling. He is going through the typical young teen issues with pushing boundaries, and respect for authority. I ask that you pray that God will specifically touch His heart and light him on fire. Starting with his salvation as I am not sure he truly knows Christ.

Pray for help as a father, husband, and leader in my church and River Valley area. I need a lot more wisdom, understanding, light, revelation, clarity of vision, clear path, and direction!

Help with my fear of people, and fear in general

Help as I am working through past rejection and self-perception, confidence issues. I need help with not self-confidence as much as God confidence.

Help as I need right, pure, faith filled thinking/emotions in all areas of my life, within my family, personal thought life, and toward other people.

3
prayers
Mar 14, 2017
I just learned that a neighbor of mine from up the street (who I have never met) has brain cancer. He's a young man with a family and two young girls (one born a few months ago) and is serving his community as a Minnesota state trooper. Please pray for the doctors' wisdom in prescribing the most effective treatment; pray for calm and understanding so that his family can feel at ease during this series of challenges; pray for God's peace and strength to surround them. Most of all, please pray for him to come to know the Lord and give his life over to Jesus. Although I don't know him, I have read his Caringbridge posts, and they do not mention any reference to the Lord or a faith in God; rather, he maintains that he is a strong person ready for this fight and that he will beat it through his own determination and grit. I pray that's true, but in reality I know that we can do nothing unless God wills it, and I hope he comes to know the Lord and to place his hope in Him. Thanks.
2
prayers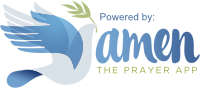 Log In
to enable notifications
Here's some things to remember about this app. First, it's a public forum. We really want to maintain your privacy. Please help us do that by leaving out of your posts any personally identifiable information, including URLs and email addresses. We'll monitor the site and remove any comments we find inappropriate, such as personal attacks, promotional offers, solicitations, or suggestive or profane language. Thanks for joining us in prayer!
Submit
Cancel